KIEL
March, 2020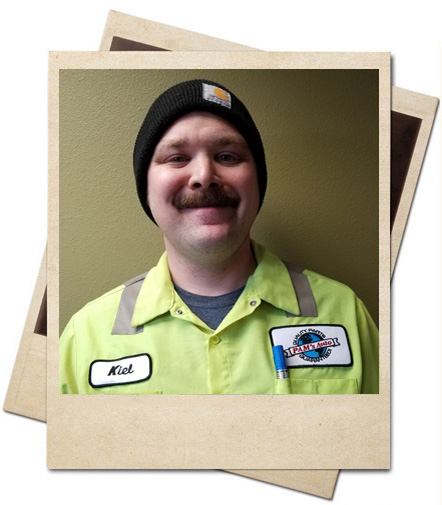 Some of the comments that were shared by fellow employees...
"Kiel has a great attitude and is always willing to help the team. He's also an irreplaceable asset during a medical emergency."
"Kiel is a great asset to our Pam's Auto team. Very responsive to safety and emergency protocol questions."
"Kiel is a master dismantler and a very good guy all around!"
"Positive feedback and extra help in the yard."
"Appreciate his willingness to share his experiences and expertise at Safety Meetings."
"Always doing a great job in the yard while being safe!"
"Hard working. Amazing guy to work with!"

Past employees of the month: